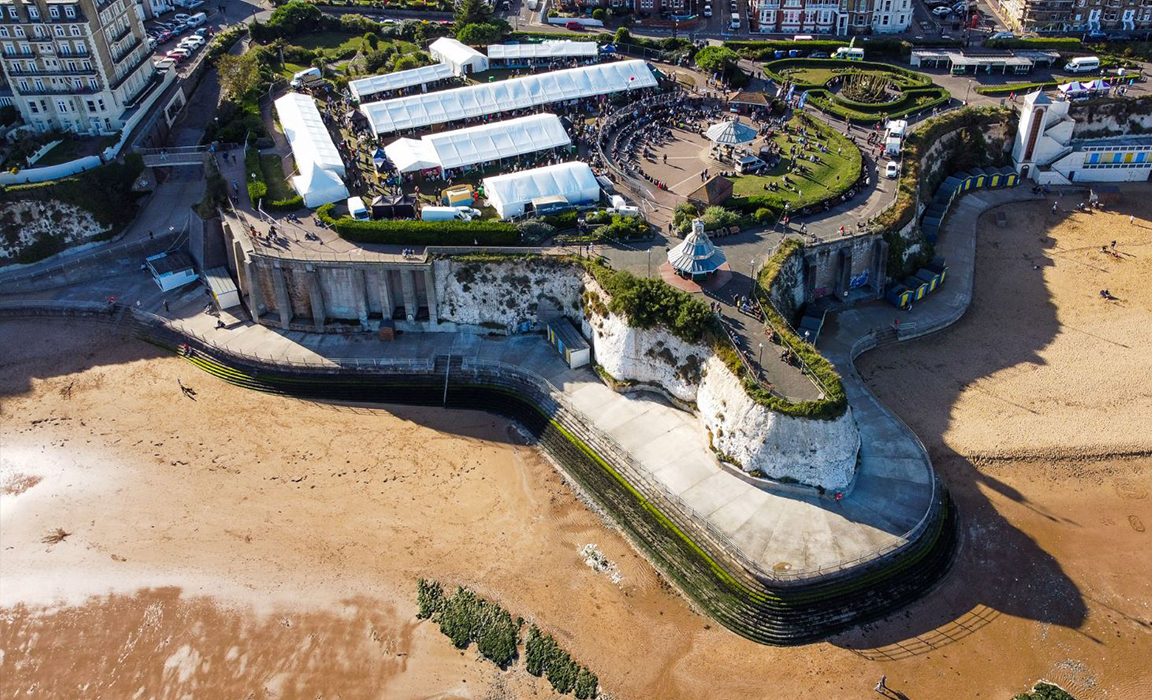 Broadstairs Food Festival
In 2008, members of various groups in Broadstairs joined forces to create a festival, which would support the High Street's many independent shops, restaurants and pubs, and encourage visitors to explore all that the three coastal towns of Broadstairs, Margate and Ramsgate.
It was agreed, from the start, that the festival should be community-led, fun, and available to all so a commitment was made to have FREE entry – a commitment that holds strong today.
As Kent has historically borne the title of 'The Garden of England' what better way to promote our county than a festival celebrating our food and drink producers?
We have a wealth of brewers, bakers, cheese makers; viticulturists, and distillers – all showcasing at the festivals, Easter and early autumn.
The festivals are run as a not-for-profit event, managed by a team of enthusiastic volunteers, and supported through local business sponsorship.
Volunteers are very welcome - a few hours at either festival is all we ask.
This email address is being protected from spambots. You need JavaScript enabled to view it.
If you are interested in promoting your business at the event, do contact us to discuss Sponsorship opportunities.
This email address is being protected from spambots. You need JavaScript enabled to view it.