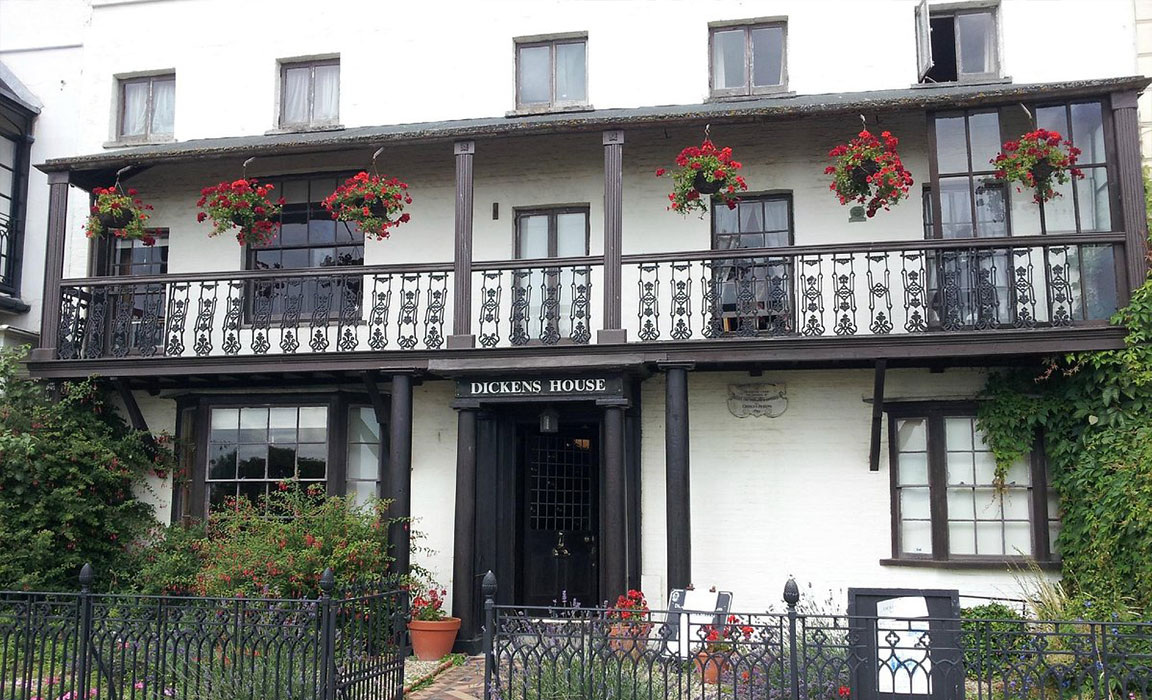 Dickens House Museum
Charles Dickens visited Broadstairs in Kent regularly from 1837 until 1859 and immortalised the town as "Our English Watering Place".
Dickens House Museum, Broadstairs celebrates Charles Dickens' long connection with Broadstairs from 1837 to 1851.
The museum is housed in the cottage that was Charles Dickens' inspiration for the home of Betsey Trotwood in David Copperfield. David's description of Betsey's cottage with its square gravelled garden full of flowers, and a parlour of old fashioned furniture still fits today.